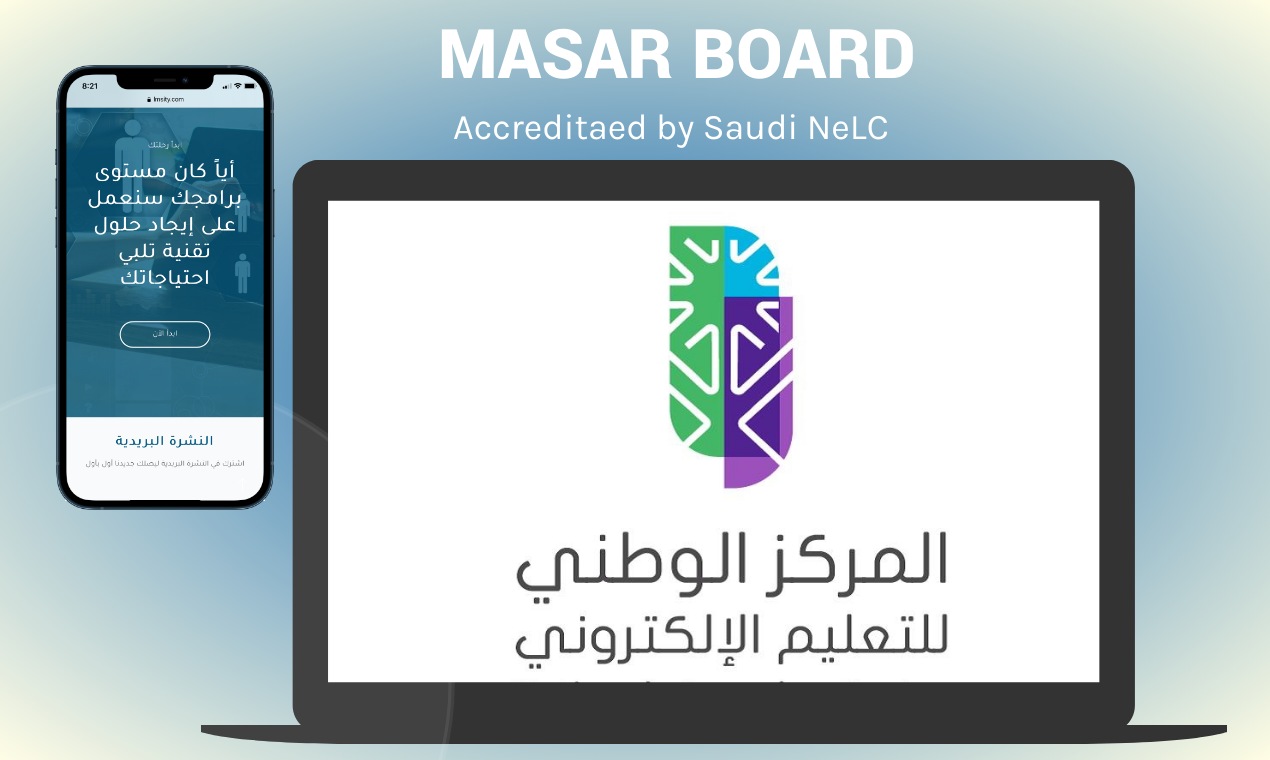 A complete Digital Learning Management System for your teams, employees, and learners. Build, scale, and measure your training with a complete LMS+Content Solution.
Learning Management System​
Welcome to Masar Tech, where we are passionate about revolutionizing the world of education! We believe that everyone deserves access to high-quality learning materials, no matter where they are in the world. That's why we've created a cutting-edge learning management system that is changing the way people learn online.
Our system is designed to make learning easy, accessible, and fun! With Masar Tech, you can take courses from anywhere in the world, at any time of day.
Get Your Domain
Set you appropriate domain
Electronic Tests
Test remotely and see the results
Materials
Create articles and add all affiliated topics
Technical support
Technical support 7/24 hours
Electronic Billing
An automated invoices system
Accurate Reports
Accurate Reports are generated easily
My Site
We provide a website that introduces the company information
Measurement of Beneficiary Satisfaction
Accurate beneficiary satisfaction
Professional look
Distinctive design for the platform
Electronic Registration
Electronic payment gate supports secure money transfers
Accessible
Easy access to information
Alerts
Alerts are sent to trainees via the system
Connecting Social Media Channels
Linking social media channels
Update the System
weekly or monthly plans
Linked to Virtual Meetings
Whatever system is used will linked
Search and Filter
Content search feature
Control Panel
Easy to use control panel enables admin to update the content
Follow Up
Attendance and performance are followed up via the platform
WARRANTY | COMPETITIVE|PRICES CUSTOMIZABLE
Don't let another day go without implementing effective LMS that supports Globalization.